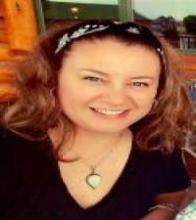 All About Me:
Greetings from the front desk of Werner Elementary School.
My name is Jenny Whetsell and I am the new School Secretary for Werner. While I may be a newbie to some, I've been an active part of the Werner community for 11 years. First as a parent volunteer in the classroom, as an avid PTA leader for fundraisers and for the past 6 years, a member of our staff.
I was born, raised and attended college in the state of Ohio. My career began in the corporate sector of banking and then in materials management as a general and print buyer.
My husband Doug and I have two children. Our daughter, Hannah, is a recent grad and off to college soon. Our son, Tyler, is a sophomore at Fossil Ridge High School.
We love to travel and our weekends are often spent outside either camping or watching our son's baseball games. When I'm not traveling, I love sampling the Fort Collins culinary scene. Sharing a meal with friends and family is my favorite indulgence. I'm a total foodie and quite the accomplished home chef. My favorite quote by Alfred Tennyson represents who I am to my core. "I am a part of all that I have met."
I look forward to welcoming you and your family to the new school year. Be sure to pop in and introduce yourself. It's going to be a GREAT year!